Dentro de un par de semanas, estaremos en el Handmade Festival que se celebra del 11 al 13 de mayo en la Fira de Barcelona (Recinto Montjuïc) y que este año se viste de colores, talleres, materiales y diseños nórdicos en cinco zonas creativas diferentes: hilo, papel, brico-deco-garden, infantil y comida. ¡Ven a conocernos y empaparte de la cultura nórdica!
Tendremos disponible una pequeña selección de las revistas OTTOBRE... design publicadas en español a precio especial para esta feria. Si siempre has querido ojear las revistas en persona y no has tenido la oportunidad de verlas todas juntas, ¡pásate por nuestro stand a echarles un vistazo! Y si sabes cuál te falta y quieres llevártela a precio especial, o quieres suscribirte fácilmente y llevarte un patrón digital gratis, te esperamos en el stand A131.
¿Te rondan por la cabeza dudas o comentarios sobre alguno de nuestros diseños, técnicas o materiales? Ven a charlar con nosotras, que estaremos encantadas de ayudarte.
Y como premio para quienes habéis leído hasta aquí, tenemos 4 invitaciones de día para sortear entre quienes dejéis un comentario en esta publicación antes del 5 de mayo.
¡Nos vemos en unos días!
Más información sobre la feria: http://www.handmadefestivalbcn.com/
++++
We are visiting Barcelona for the first time in May!
In a couple of weeks, we'll be at the Handmade Festival. From 11-13th May, the Nordic Edition of the fair will fill Fira de Barcelona (Recinto Montjuïc) with Nordic colours, workshops, materials and designs in five creative areas: thread/yarn, paper, brico-deco-garden, children and food market. Come meet us!
We'll have a small selection of OTTOBRE design magazines in Spanish on sale at a special price for the fair. If you want to browse through the magazines in person, we will have all the issues available in Spanish for you to leaf through! Don't miss this chance to complete your collection, or to subscribe easily and get a free digital pattern. We will be at stand A131.
Do you have any questions or comments about one of our designs, sewing techniques or materials? Come talk to us, we'll be happy to help!
As a reward for those of you who got this far, we are giving away 4 one-day invitations amongst all of those who leave a comment in this post before 5th May.
See you very soon!
More info about the fair: http://www.handmadefestivalbcn.com/
The
1st Avenue: New York Songlines
21 Stylish Looks That Prove 1970s Bollywood Fashion Was Simply
Brand Store - Very Womens, Mens and
Bruno Movie Crashes Catwalk During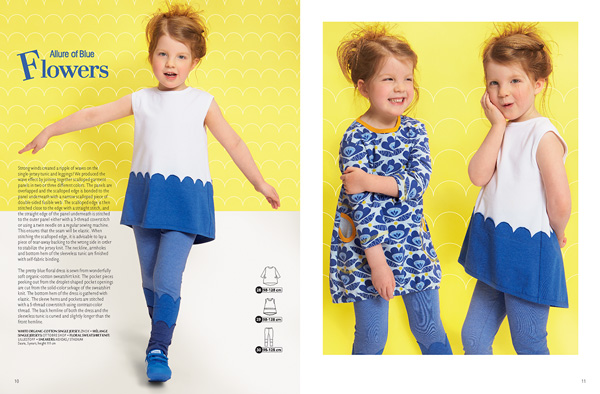 Cheung Sha Wan Road Shopping Review Travelvui